During the winter months the Village of Harrison Hot Springs maintains and manages all residential streets within the community. Village Staff regularly monitors forecasts, road conditions and ensures all equipment is maintained and prepared for use.
In order to provide an effective and efficient response that aligns with Council's strategic vision, a Council Policy was developed in which the roads have been classified into four (4) priorities. Roads will be cleared based on the priority level assigned.
During heavy snowfall events, please be mindful that our staff will be working hard, sometimes throughout extreme conditions.  Plan your route ahead, leave extra time for travel or if possible, stay at home. We encourage residents to assist neighbours by lending a hand and getting involved in community programs such as the Snow Angel volunteer program. 

We thank all residents of the Village of Harrison Hot Springs for keeping our roads safe. Please remember we have a big job to do and we will get to your street. Village staff are out there working on your behalf.
Thank you for your patience during snow clearing operations.
Download a printable version of the Snow and Ice Removal Guide.
Snow Angels Program Information for Volunteers & Clients
Agassiz-Harrison Community Services, the District of Kent, and the Village of Harrison Hot Springs have collaborated to establish the Snow Angels Program in our local neighbourhoods. The Snow Angels Program unites volunteers with seniors and those in our community that are either physically unable to, or otherwise cannot receive assistance, in clearing snow from their driveways and sidewalks. 
Image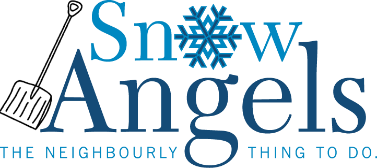 This Program is all about neighbours helping neighbours, enhancing the sense of community, security and safety, supporting senior independence and creating opportunities for volunteerism.
We all feel so much warmer inside when we can lend a helping hand. Or in this case, a shovel!